October 19, 2022 – Celebrate & Learn: Employee Ownership in NC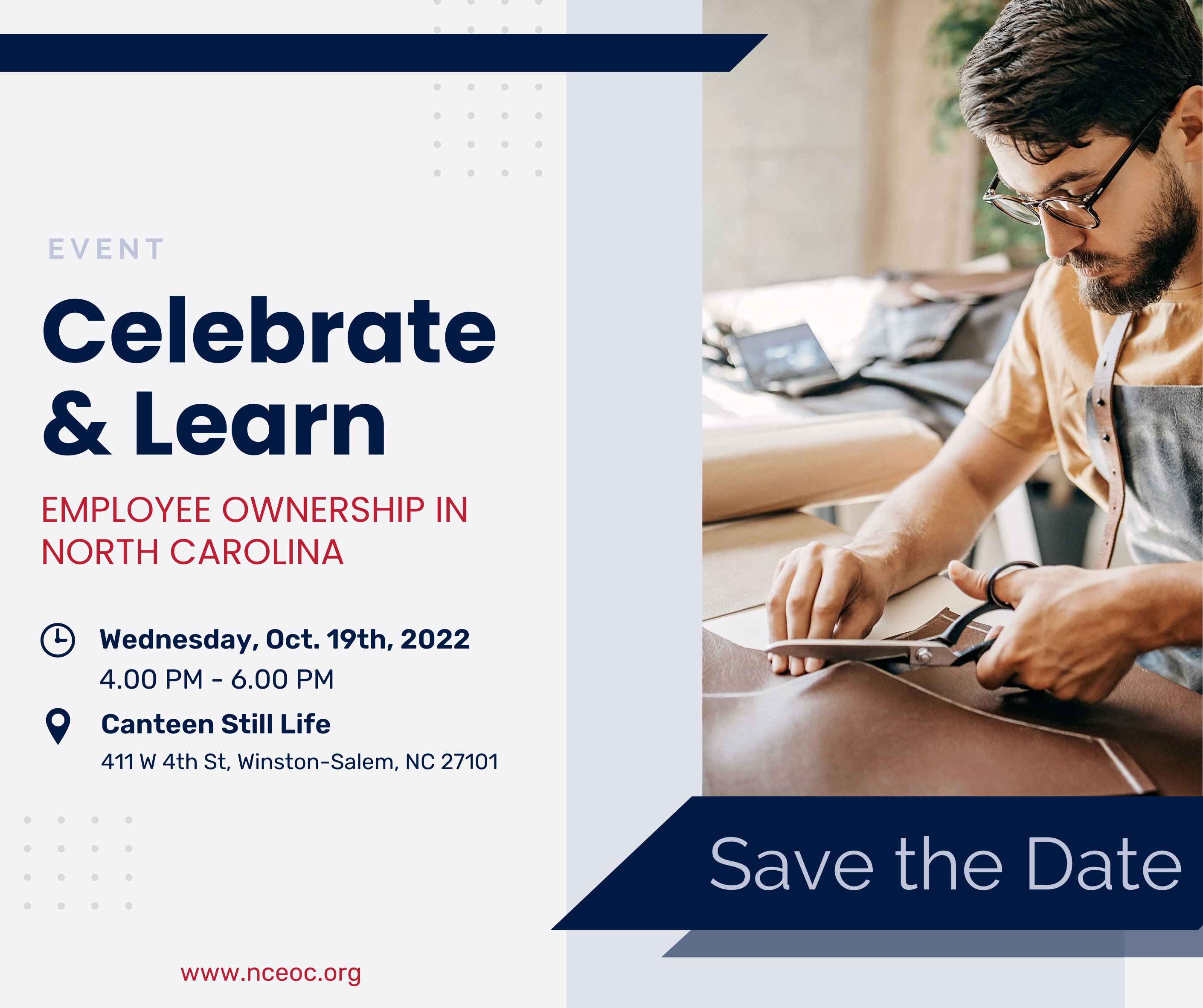 October is employee ownership month! It is time to celebrate a few of NC's newest employee-owned companies – Sow True Seed, ShopBot Tools, Inc., Caktus Group, and KONTEK Systems, Inc. Join us in the Triad to learn from and network with employee-owned companies and folks working with businesses to realize more worker-owners in our state.
The event will be in downtown Winston-Salem at Canteen Still Life and include a chicken and mushroom taco bar. Keep an eye out for the event registration being sent out soon!
Check out these links if interested in sponsoring this event or donating to support our work.
Check out our venue – Canteen Still Life!